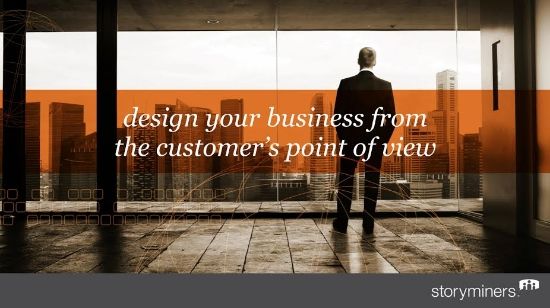 Every business has a brand. It's more than a logo, some stationery, and the ads. It's the sum of all customers' and clients' estimation of what that company does for them (the value it creates), how consistently they deliver on the promises they make (reliability), and how the brand makes them feel.
The truth is, customer support organizations don't own their brands, their customers do. As a leader, marketing director, or front-line employee, part of your job is to earn your brand from those you serve every day.
For a software as a service, there's nothing for customers to touch (no package to handle, no manual or in-store signage to read). The best way to 'brand' a SaaS is the customer experience. Not the user experience—the customer experience.
The customer experience is everything the brand does FOR its customers, everything business processes do TO them, and how it makes them feel. It's true that the SaaS customer experience starts before prospects even know you exist and, in the very best cases, it never ends. It's also true that SaaS operators who focus on customer experience and customer success do better than those who don't. They enjoy lower cost of sales, reduced support costs, higher employee engagement, more (free) user referrals, and lower attrition.
Your customers want you to add value to your SaaS experience. It's part of the value they enjoy getting from you. To deliver more value to them, here are some practical principles to consider adopting:
Realize that your customer experience starts early—before prospective new users arrive at the demo/trial website. They hear stories about what your service does for their friends and colleagues, they observe what others are capable of (they might not be), and they hear stories about your company's service, attitude, level of helpfulness/friendliness, etc. In many cases, your prospective customer's first impressions are formed before they've even hit your site. What to do about it: 'Own' the experience early. Make sure that your on-boarding, support, service, and check-in touch points are designed to be helpful, memorable, and shareable. In this way, you can embed specific experience clues for your customers to discover then rave about. If you design the experience purposefully to be appealing to customers and to be easy to share, you'll be sure that the next visitors will be treated just as well as those who referred them.
Pay special attention to the on-boarding process. This is your company's first opportunity (other than the software) to create value for customers and it's the best time to go overboard (i.e. you should consider delivering more options than might make sense from an efficiency-minded perspective). The goal should not be to limit the experience to training at a basic level but to make sure your new clients can complete the tasks they bought the service for in the first place. When users get that feeling of accomplishment, they feel better off and your brand wins the accolades for helping. It's this exact moment that gives rise to great word of mouth (free) advertising.
Remind your support team that they are as much a part of the experience as the software. From a customer's perspective, there's not much difference between what the software does for them and what the people who support the software do for them. What matters is getting their work done with a minimal amount of time, interruption, or hassle. The lower the effort, the higher the value, the better.
The employee experience is as important as the customer experience when it comes to delivering a highly memorable and shareable brand experience. Make sure the business (and its design) does everything it can to make it easier for people to do their jobs. Show support for your employees in the same manner and with the same feelings you expect them to treat the customers. Also, use metrics to call out the great behaviors, not only the areas to improve. It's true that loyal employees lead to loyal customers!
Your experience should support different customers' needs. For example, some customers prefer a do-it-yourself approach because they work in the evenings, are proud of being able to support themselves, or are just embarrassed to ask (or expose a weakness). Others enjoy the mystery of problem solving. Other customer types are more inclined to just call in and talk to a live person as their first choice for support. Amazon has won various customer service awards with its self-service model with its heavy emphasis on self-service. They've done a great job of letting the software do much of the work.
Amazon's business analysts and marketers always comb through the data looking for new and more consistently accurate ways of anticipating their customers' needs. Anticipation is the art and science of knowing sooner, then letting your business systems adapt and adjust to the experience while the customer is still with you (on site or in the store) to improve their experience on-the-fly. When you anticipate well, you can offer better service at a much lower delivery cost.
Measure the value the customer experience creates for your customers (in addition to how much your experience helps you with your own sales). When customers share their results with their colleagues, a certain level of pride is felt by your client and a certain confidence and desire to emulate progress is felt by their friend/colleague (your future prospect).
Summary—You'll build your SaaS-based business faster if you focus on more than just how well the software works. Remember to see things from the customer's perspective and work on all aspects of your business that support the customer on their mission. Help them achieve their mission with less effort, worry, time, and cost. You job is to help your customers complete the tasks they wanted your services to help them with AND to run a software company. Customer experience, a perspective, set of tools, and a process, can help you do both faster and achieve higher levels of success with your business. When SaaS operators improve their customer and employee experience, they improve the appeal of their services, earn more referrals, and reduce costs. (If you'd like to learn more, please click here for a complimentary white paper on customer experience.)